Growth
How to start selling merchandise to your community
I always talk about how important brand identity is within business, and one element to a brand that is not essential but definitely beneficial, is branded merch. In this blog I will go into more depth about how to start selling your branded merchandise, from where to buy it to how to sell it. 

Where can I buy personalised apparel or equipment? 👕
Most places have an MOQ of 50, but make sure to order a sample before making a large quantity purchase. These items will represent your brand, so you want them to be perfect! The Branded Company is a good option if you're in the UK. From coffee cups, to pens and bags they have it all at very reasonable prices. 
Another example of a popular site is Alibaba. Alibaba is infamous for having thousands of products for a good price on their website. You can purchase anything from clothes to any equipment you can think of. A few options include: 
Fulfilment Companies – what are they and how do they work 🤔
Fulfilment companies basically make your life easier by sorting out all the logistics. Using a fulfilment company can lower the shipping costs, help you sell to a larger audience and make your and your customers experience a whole lot smoother. 
Focus on the time you gain back, and doing what you do best which we're guessing, is not packing boxes!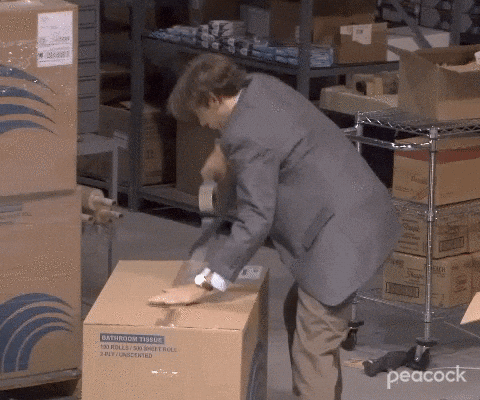 Where to sell your products 💸

There's a reason Shopify is the most popular business of its kind. It truly makes your life, as a business owner, a whole lot easier. The main reason why we love Shopify so much is its seamless integration capabilities. You can integrate Shopify with your Remote Coach app, your Google Ads and Google Merchant centre. Making it easier to make more sales.
There are tons of available themes for whatever your branding may be, your store can be integrated with the top payment providers such as Paypal and Klarna. Managing your Shopify store is easy too, and it wont take a tech whiz to understand it. Tracking orders and maintaining customer data with the SHopify analytics tools is easy and allows you to manage the success of your store.